A day off from work was a good idea. We went for a hike at Coyote Wall.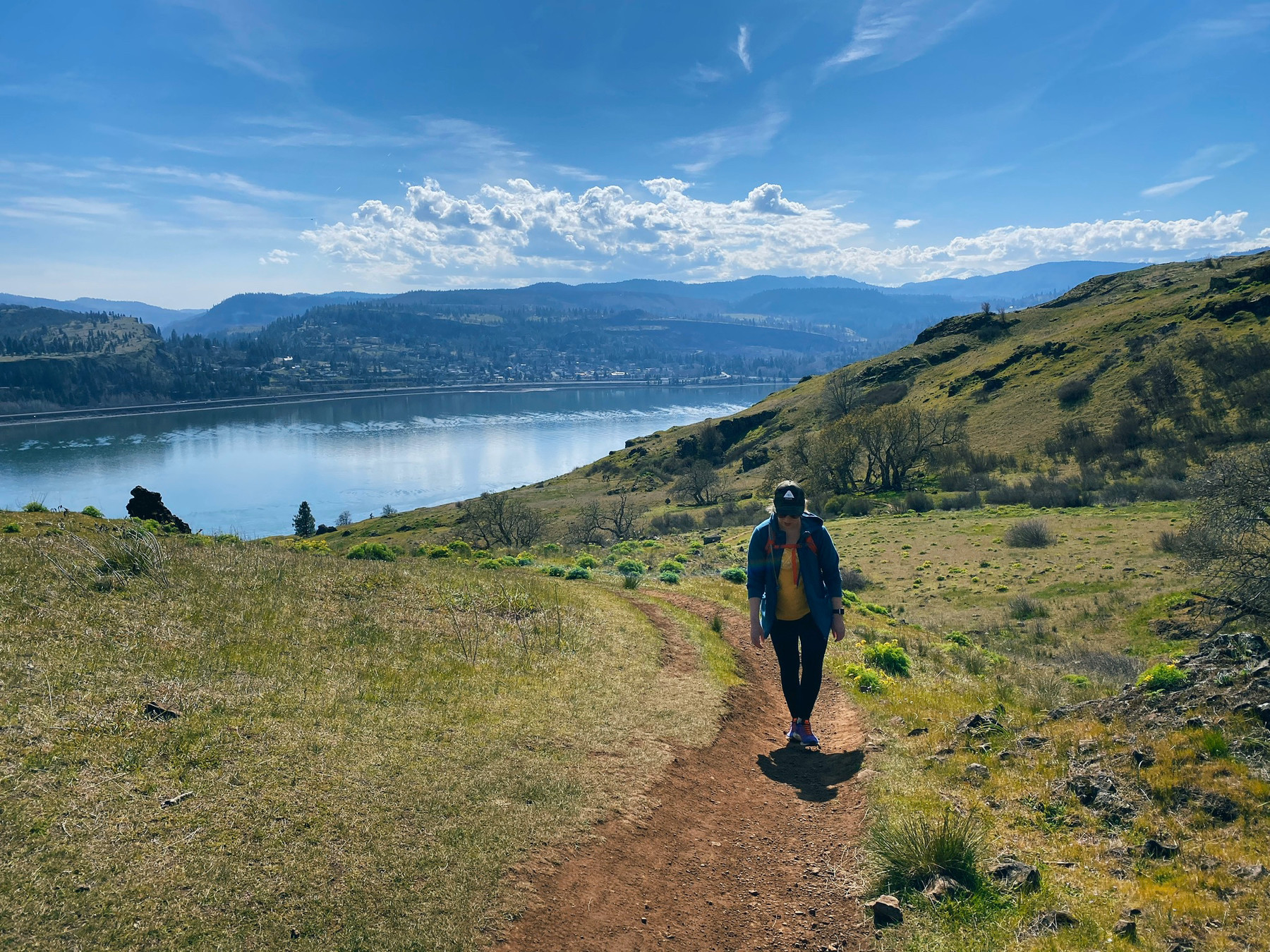 The trails have a gentle grade and there's plenty of room to distance ourselves when we come across other people.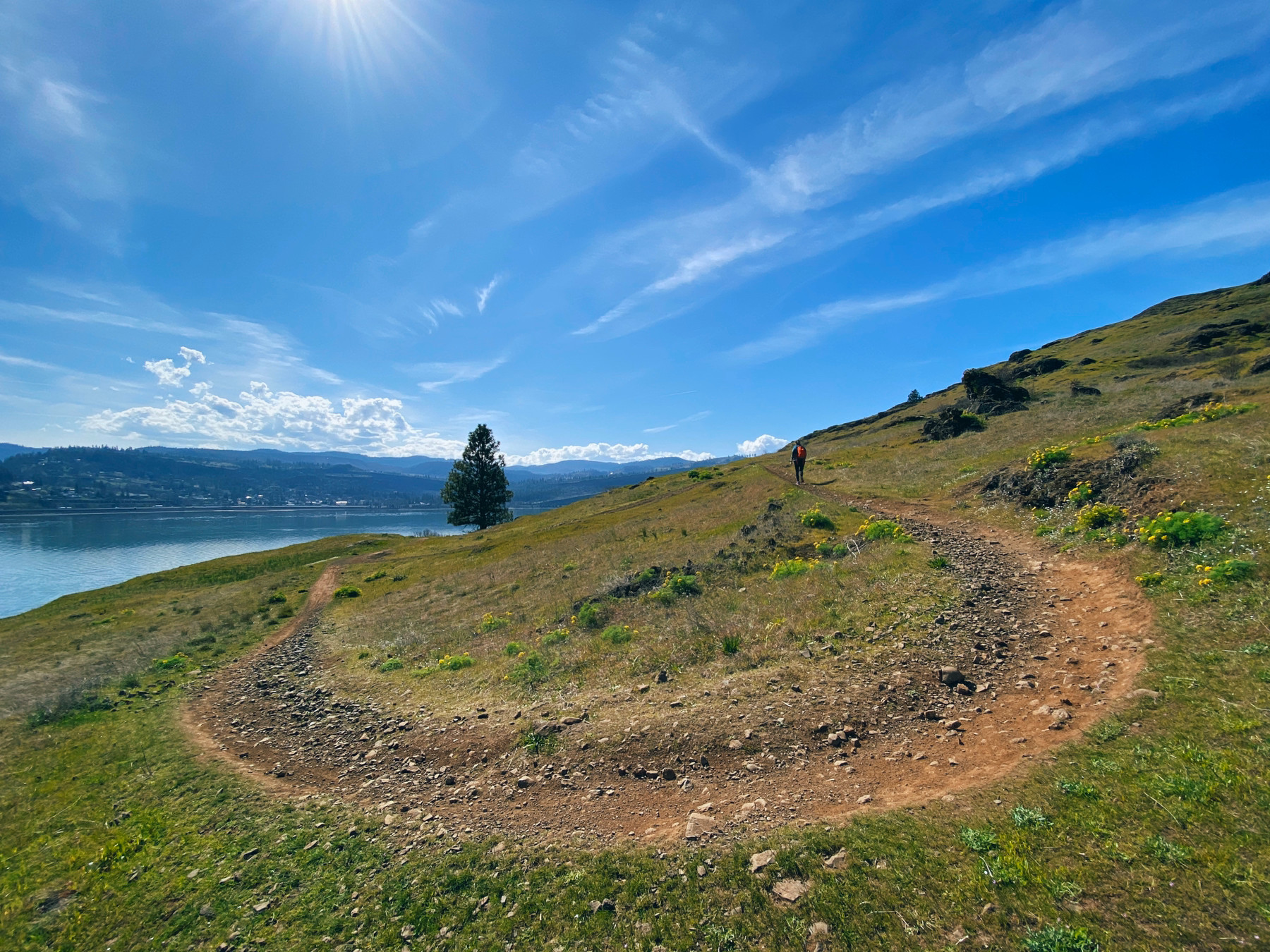 Lovely views. Small streams and falls. Birds and flowers.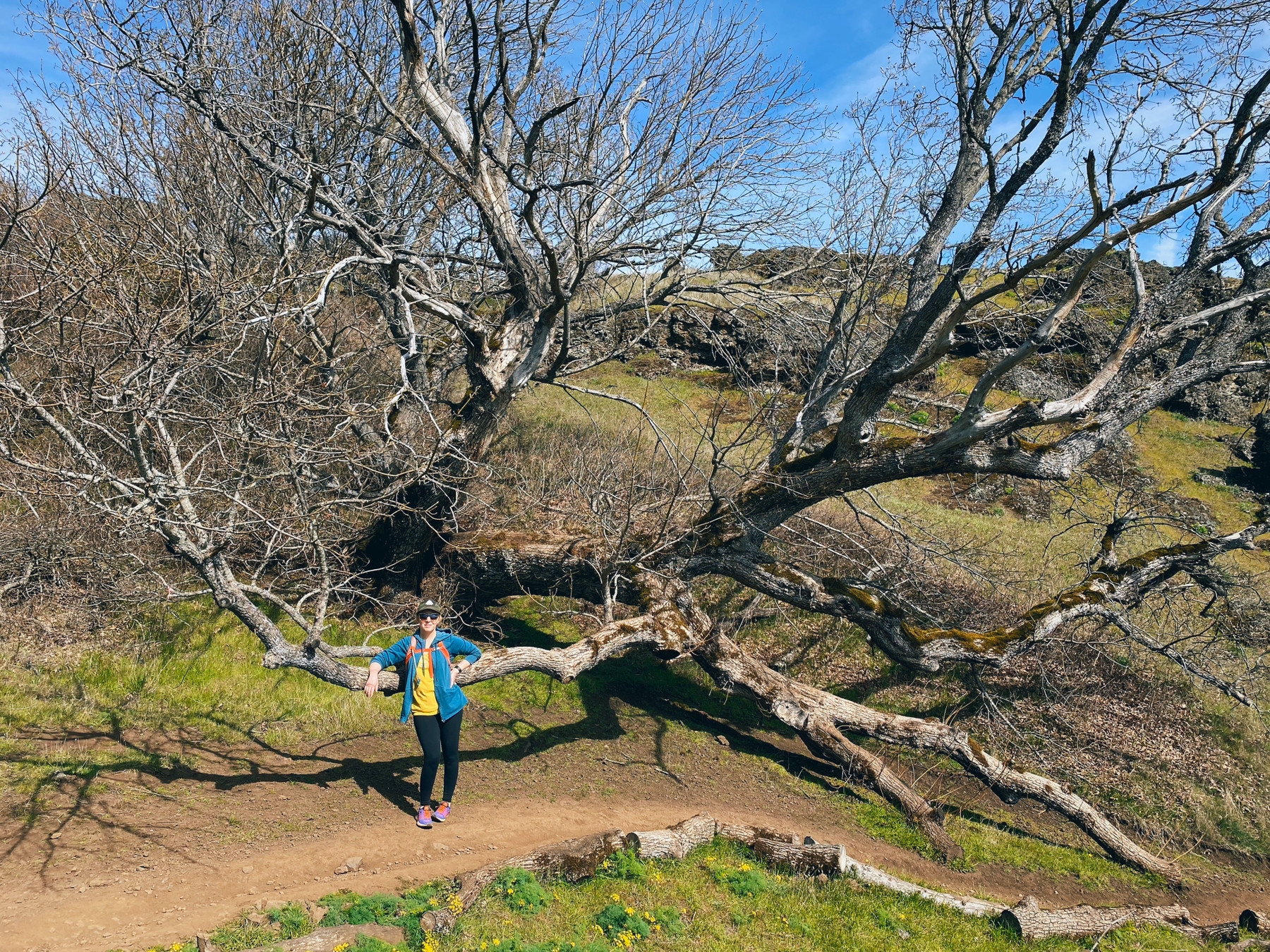 We'd gone there last April as well. This time around we just did a four mile loop.