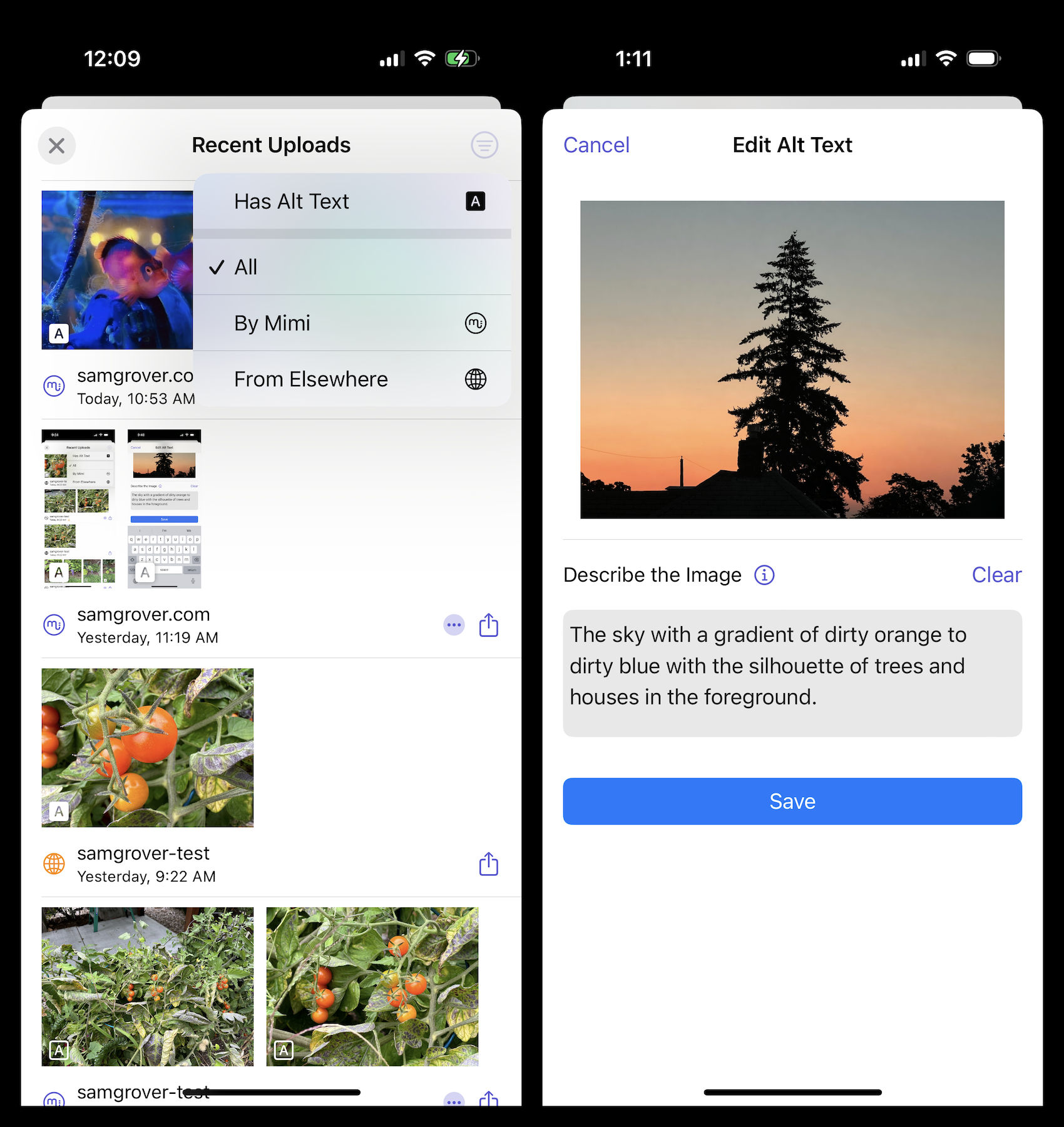 You can now write alt text for any image in Recent Uploads. Tap on an image. Write the text. Hit Save. This is attached to the export snippet at the time of export.
Support for both export options, Markdown and HTML.
It can be filtered in the Recent Uploads with the filter button on the top right.
Not familiar with Alt Text? The editor includes a short summary with links to more information.
As part of this Recent Uploads has been redesigned to show every image in proper aspect ratio and with an indicator to show whether it has alt text attached.
Also in this release:
Fix for issue with image orientation being messed up when uploading in rare cases.
Small UI improvements related to the alt text feature.
Grateful to @maique, @pratik, @pcora, and others for help with testing and fixing issues in this release 🙏
Get it from the App Store!