Alt Text support is here in beta!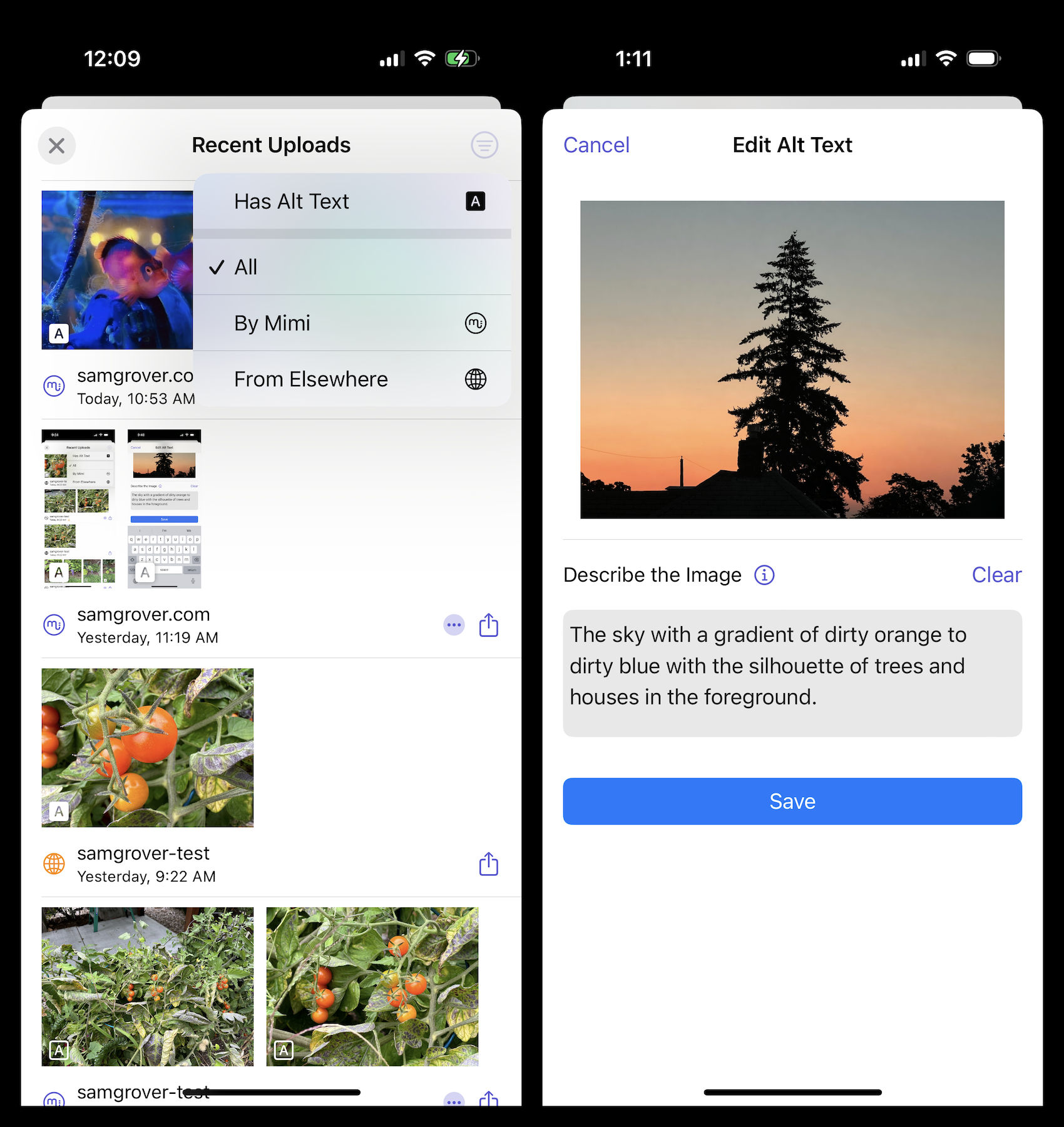 You can now write alt text for any image in Recent Uploads. Tap on an image. Write the text. Hit Save. This is attached to the export snippet at the time of export.
Notes about this feature:
Supported for both export options, Markdown and HTML.
It can be filtered in the Recent Uploads with the filter button on the top right.
Not familiar with Alt Text? The editor includes a short summary with links to more information.
As part of this Recent Uploads has been redesigned to show every image in proper aspect ratio and with an indicator to show whether it has alt text attached.
Want to try it out before launch? Join the beta!
This has been a big one 😅
---
Upload images using Mimi.