We recently replaced an old failing fence with a new one, and also got a pergola built. I took before and after pictures, and it's really nice to see the improvement.



And here is a photo of the pergola that is in the garden, adjacent to the fence. It is a really nice space and we've been enjoying using it, and look forward to spending more time there, even with friends!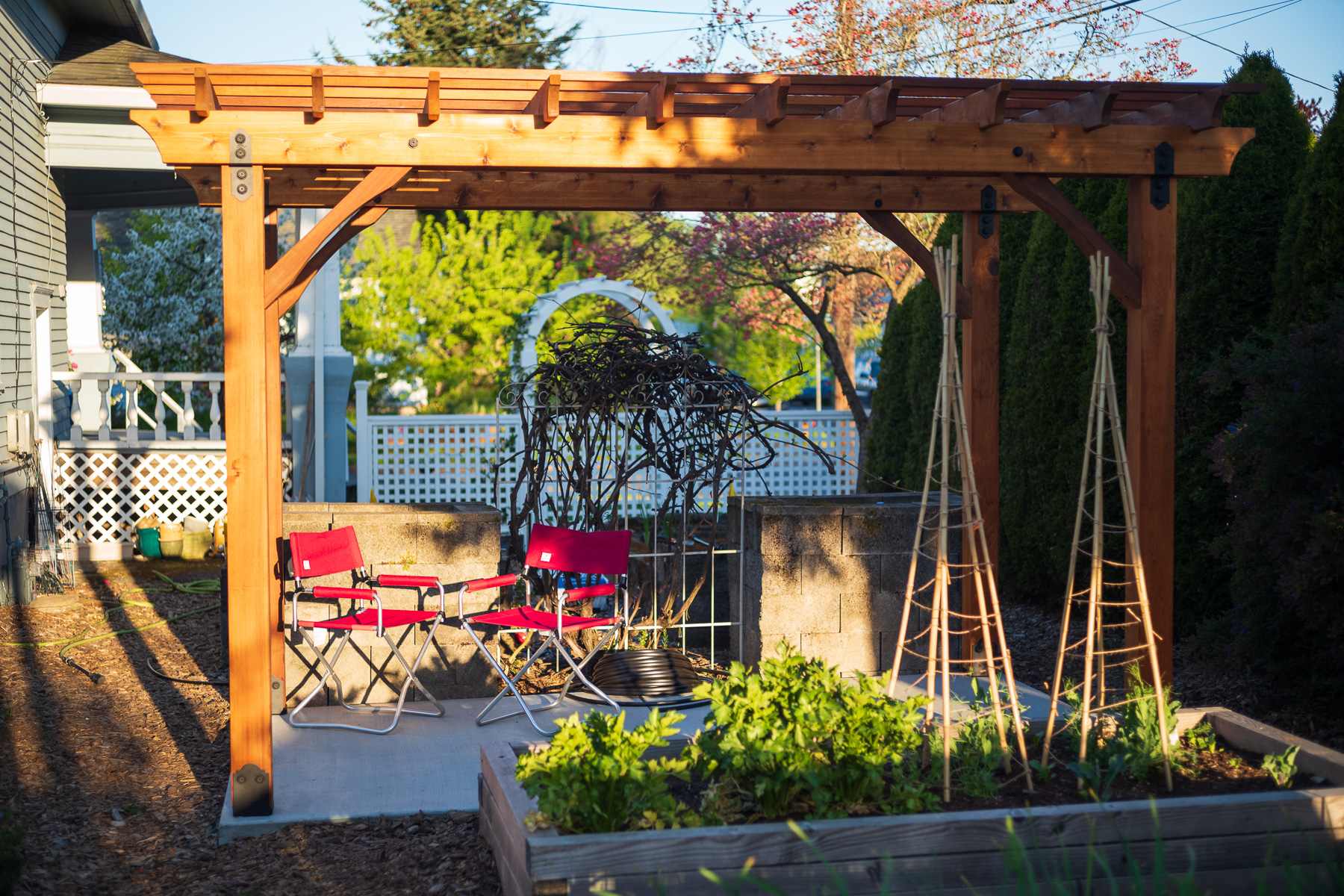 If you're local to Portland, these projects were done by Chris Sanderson, and I gladly recommend him for your projects.
Images uploaded using Mimi.