Last year we built a gardening bed in the spring and used it for summer vegetables and for garlic over the winter. A bed in that region of our yard did a lot better than our existing beds, especially for tomatoes, so we decided that we would build a new one next to it in 2020.
Well, last weekend we built that new gardening bed. It's the end of the main vegetable growing season but it is also the time to plant garlic. The ones from last year came out great. Apparently you should rotate the bed you use for garlic, so that became the impetus to get the new one set up.
I'd bought some 4x4 lumber almost two months ago for this. Some weeks ago I'd cut ten pieces down to half with my Japanese pull saw. I love that saw. It makes cutting thick lumber pretty much effortless.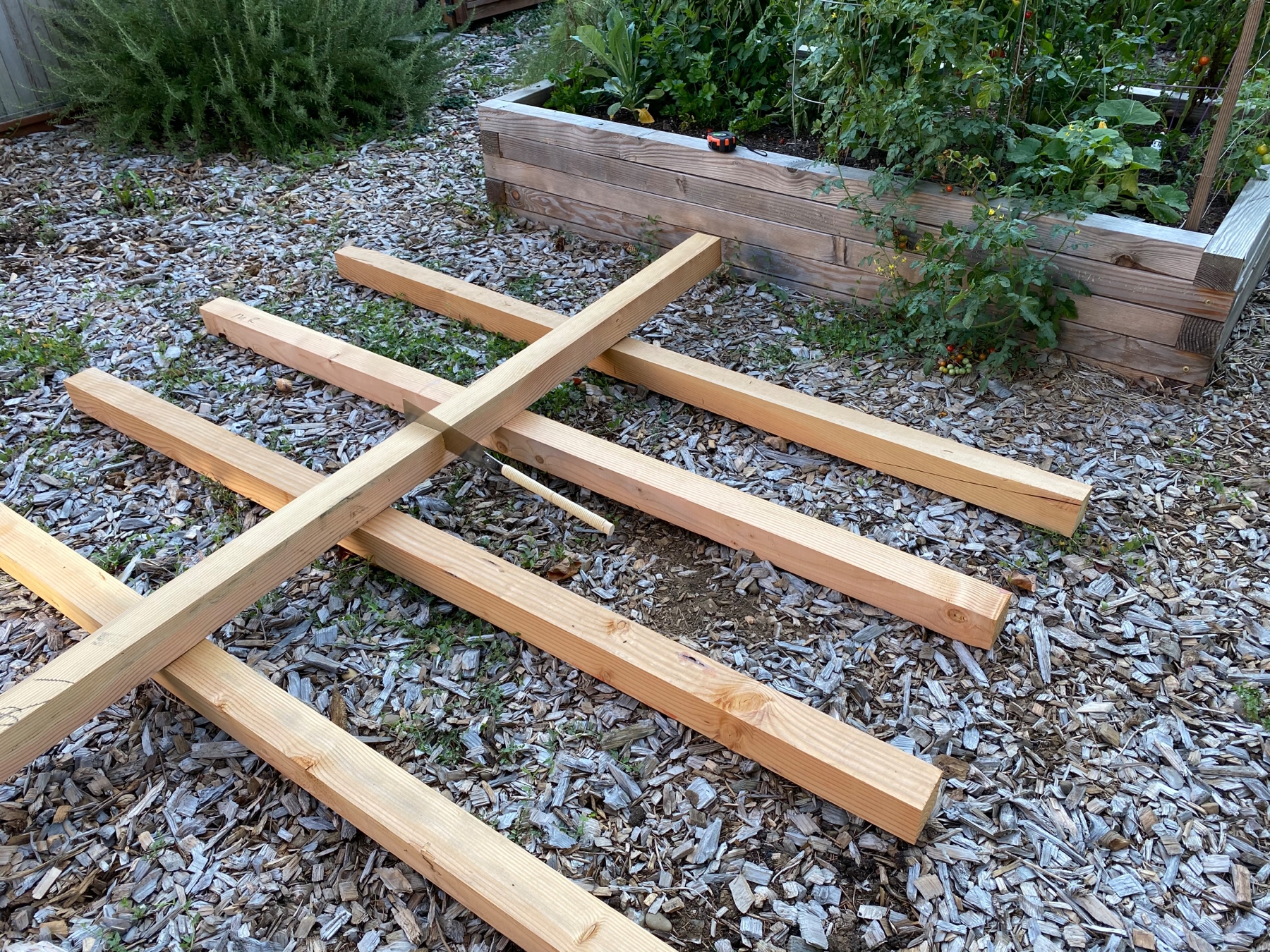 We went to our local gardening store and bought 14 bags of 3 cubic feet of raised bed potting mix. Borrowing a truck from my friend made that easy. Oh and it was fun to drive a stick shift after a long time.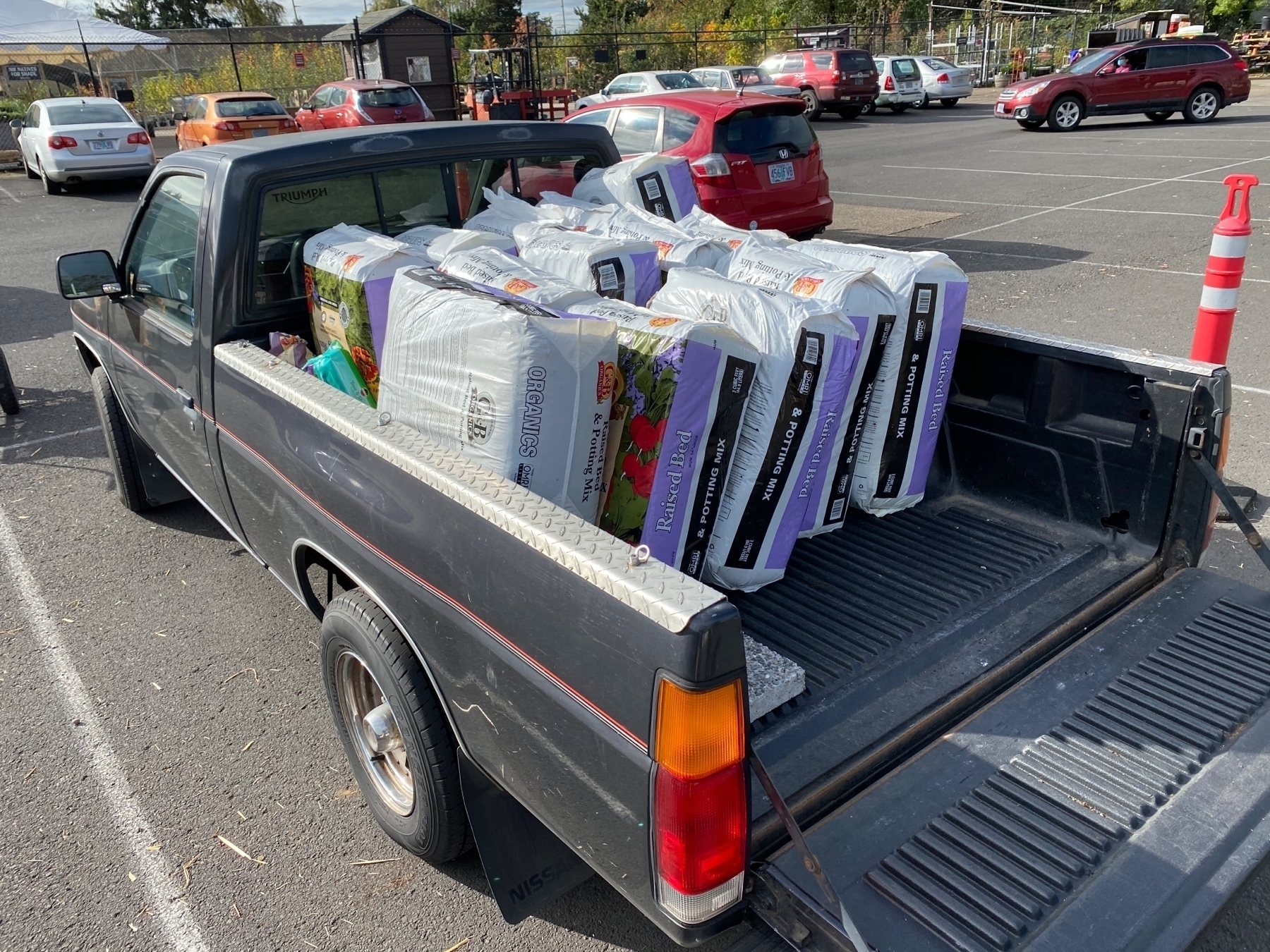 We cleared the space next to the previous bed, leveled it, laid down the fabric and finalized the location.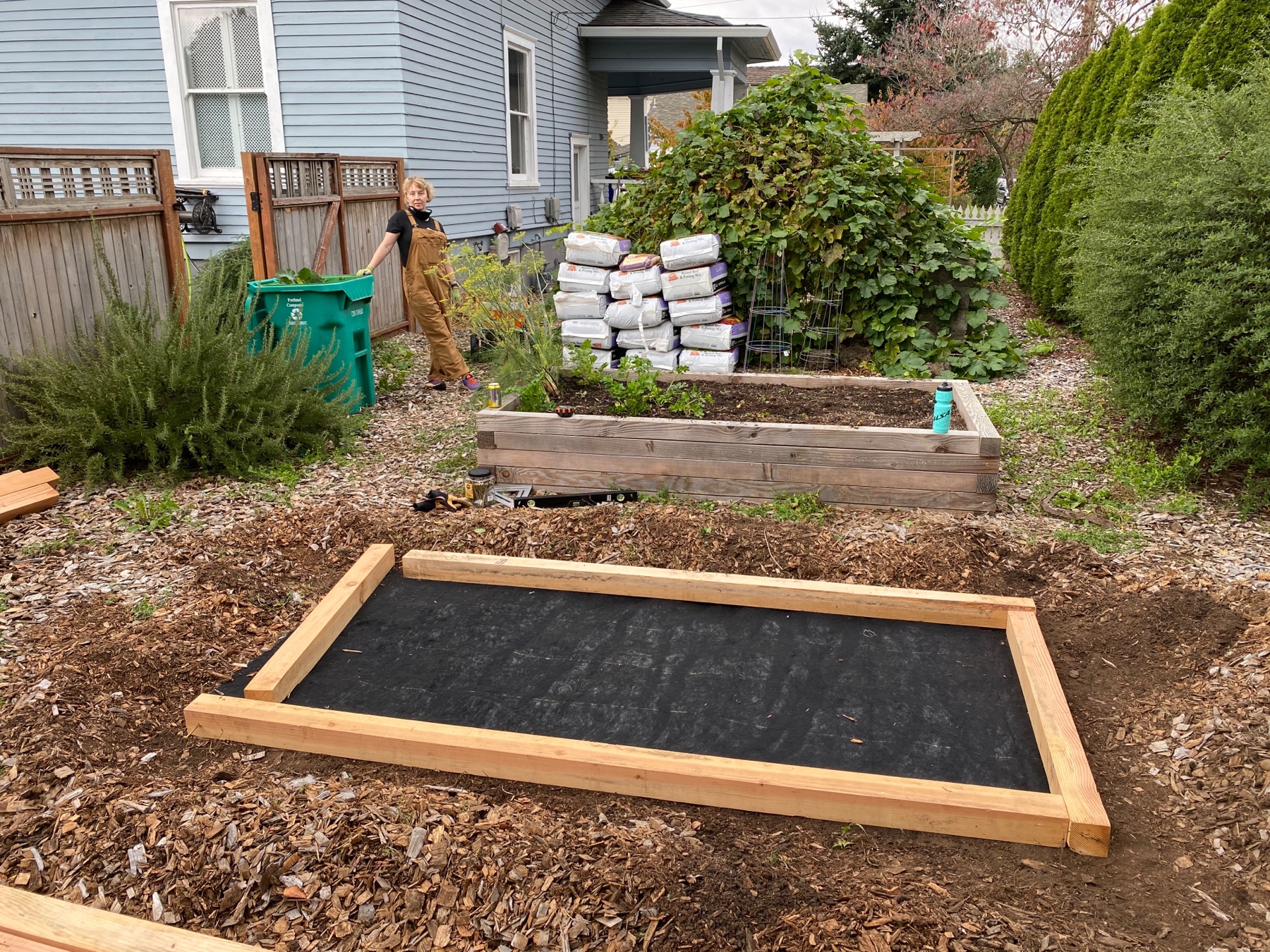 Then came the part of assembling the structure. I had used 6" construction lag screws, with a 5/16" shaft last time. So I went and bought more. The ones I bought this time were a bit different and proved to be a little harder to use. After some trial and error, the final process involved pre-drilling with a long 3/16" bit and screwing in the lag screw after that. Here's a comparison of the two screws. The one on the left is the new one.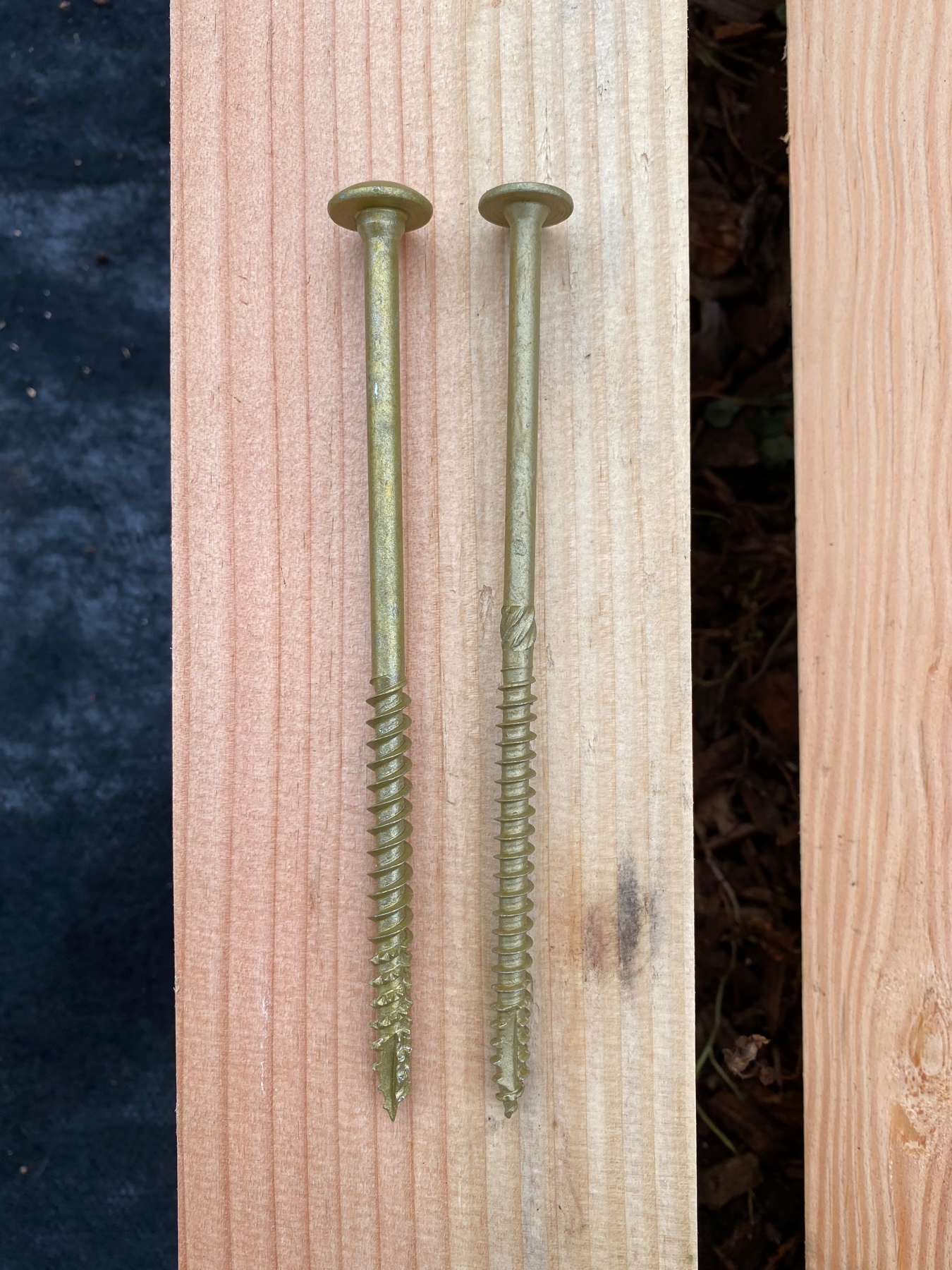 Having resolved that we built up all the layers for the structure.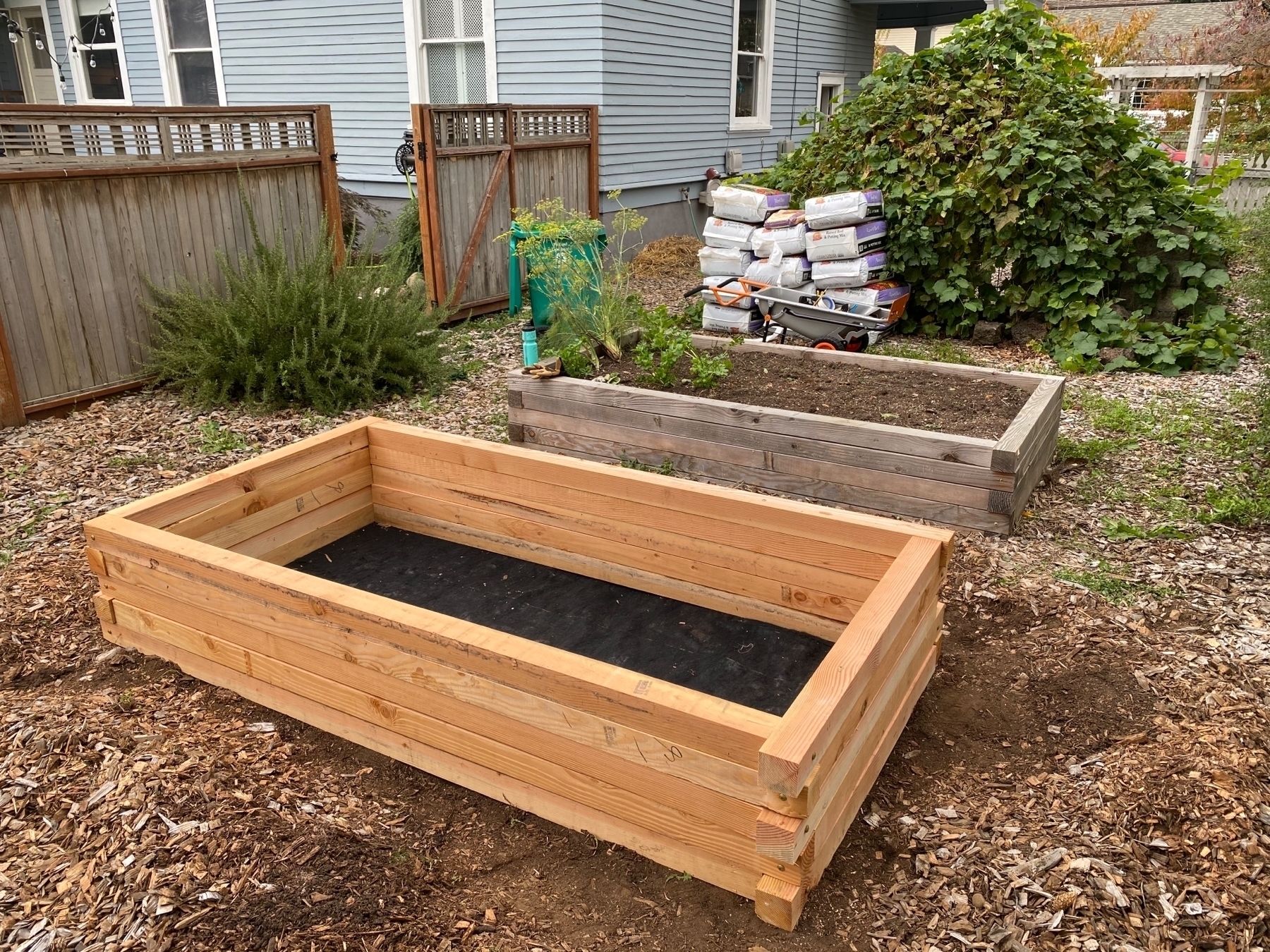 The final step was loading all the dirt which went by a lot faster with bags than it did with shoveling a pile last year.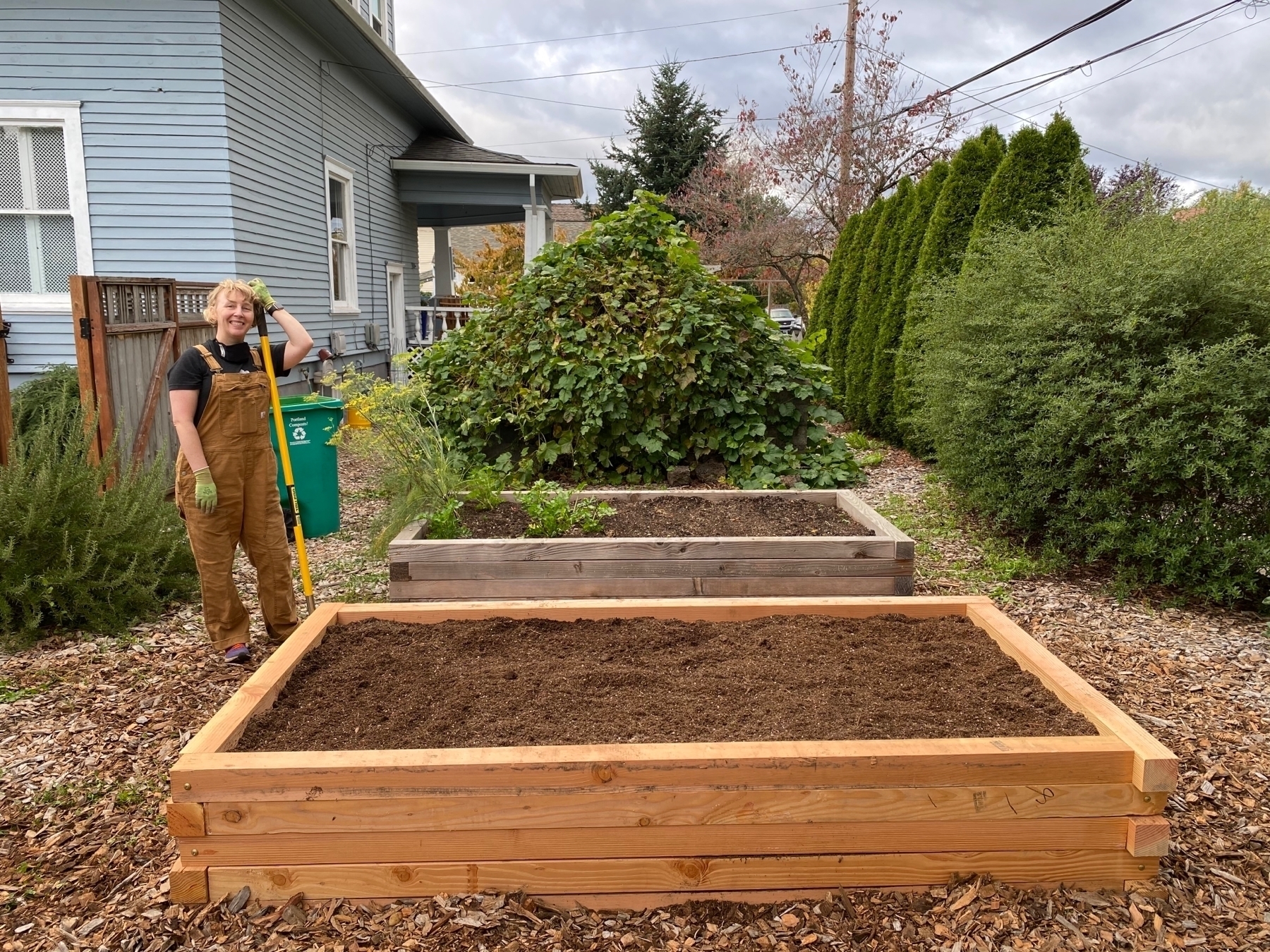 Some slo-mo fun was had too!
A couple of days later Jenni planted all the garlic. So we're good to go and expecting a bunch in June 2021!