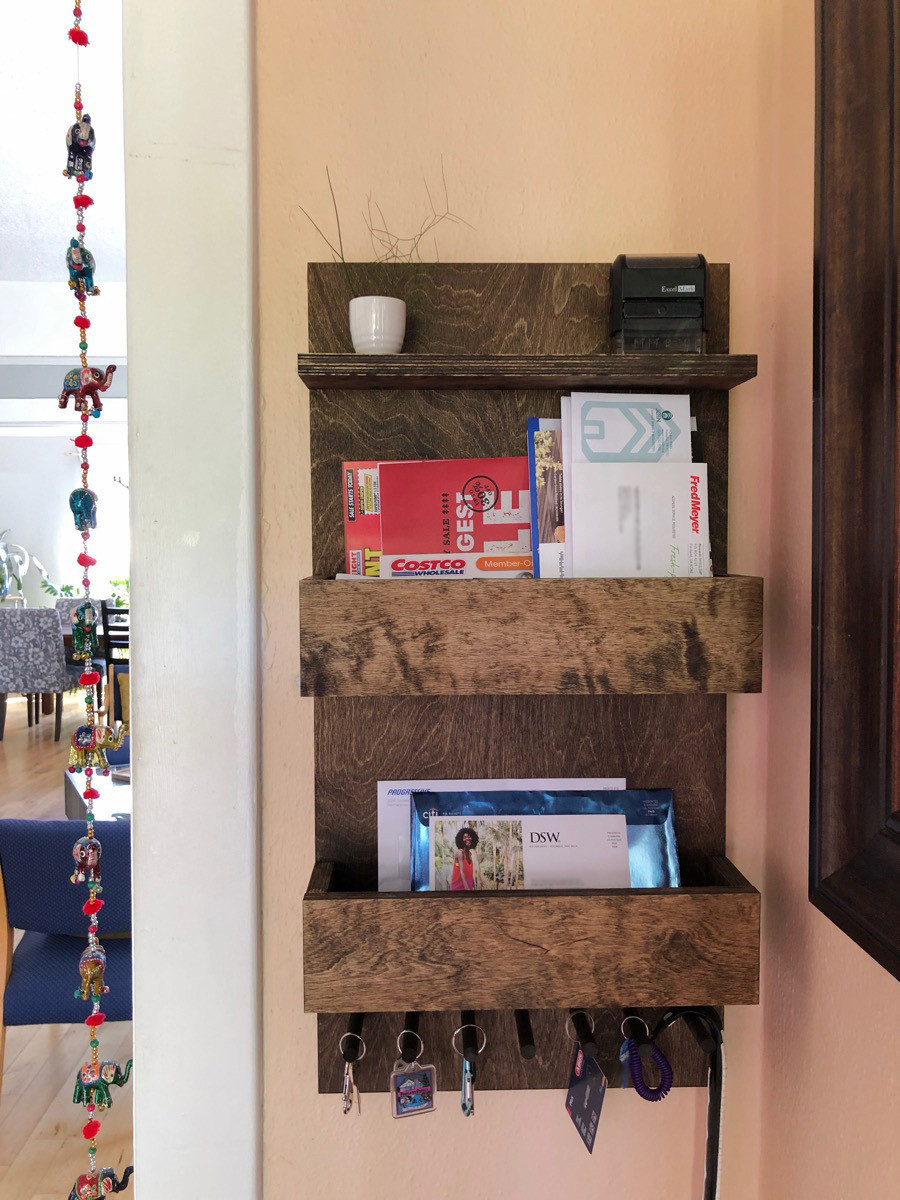 The mail and keys organizer located just inside our home entrance had to go. It couldn't handle our lifestyle, by which I mean, hold a bunch of mail of varying sizes for a bunch of days. Oh, and some keys and the super long IKEA shoehorn (the best!).
I began to dream up a new replacement as a woodworking project. I made a Pinterest board to get some design inspiration. Then one day I just sat down and sketched it out using GoodNotes on my iPad Pro using an Apple Pencil.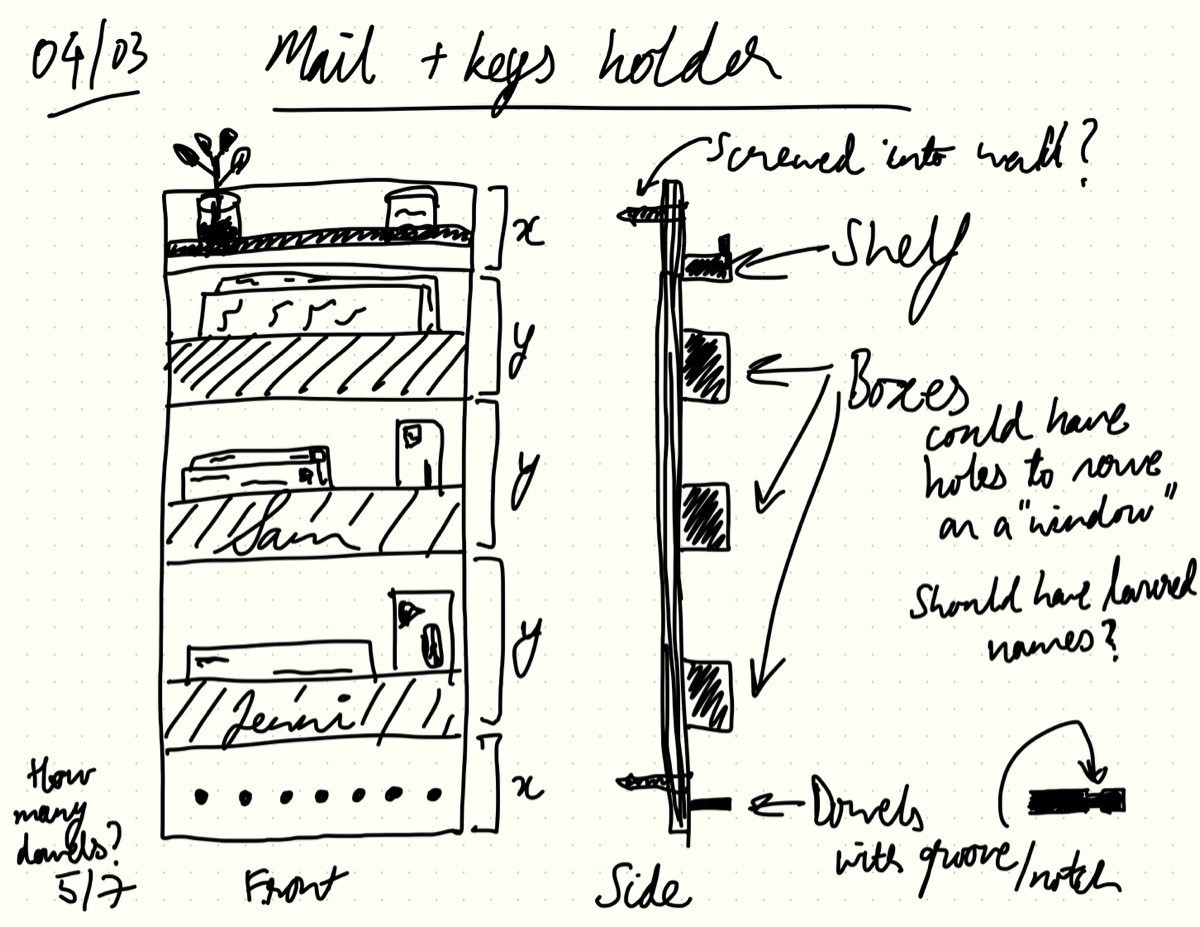 I'd imagined that the plywood would be 1/2" thick, but after some discussion with Jenni, we decided to go for the chonk look that was distinctive of the tabletop shelf/box I made a couple of months ago. This lowered the costs as well since I already had enough scraps of the baltic birch plywood. All I needed was the dark walnut stain, a birch dowel, and hanging hardware. The mail holders are held together by glue, and attached to the back by screws drilled in from behind. The pegs are held in by glue. There were a couple other changes as evident from the sketch and the photo of the final piece.
The groove detail in the pegs was Jenni's idea. I tried a couple of ways to cut it out and landed upon just keeping the table saw blade low and using my crosscut sled to spin the dowel in place over the blade. That worked wonderfully!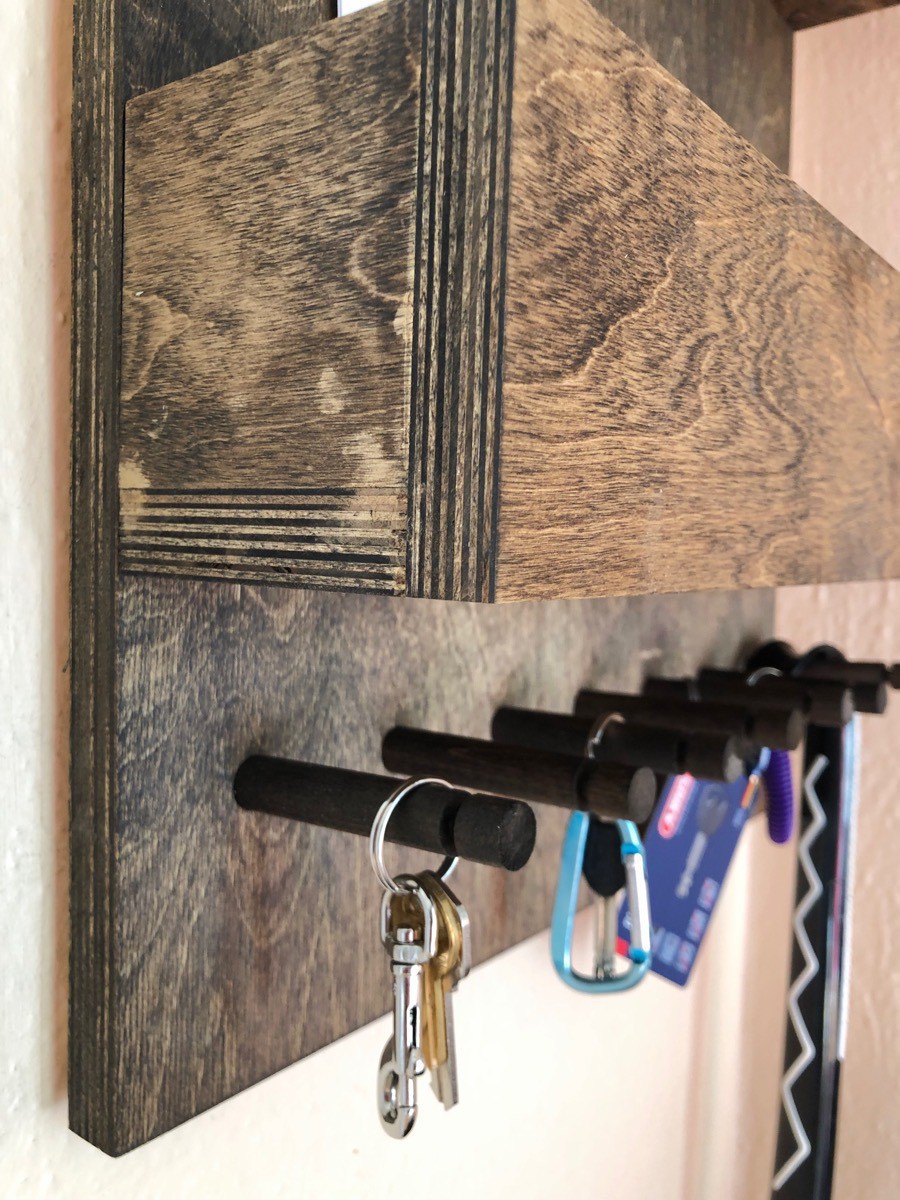 I finished the build a few weeks ago but the hardware I bought to hang it didn't work well. Then other things took up some time so I finally procured some new hardware and hung it up this week. We're both very happy with how it turned out.
And in parting, here's a photo of the old organizer trying hard to keep up.