Recent Uploads used to show only the uploads you make from Mimi Uploader. With the new update it will also show uploads made to your Micro.blog account from anywhere else.
Mimi is primarily a batch uploader and that is my favorite way of using it. I like to make blog posts that have a set of photos, and making that process smoother was the motivation to create Mimi in the first place. As such, each batch of photos shows up in Recent Uploads as a set.
The other uploads to a Micro.blog account are only accessible as individual images and are shown inline with the sets of Mimi uploads in the same reverse chronological list. A badge is used to indicate one type or another. There are other minor UI differences between the two types in the list, e.g. Mimi uploads shows a count of images. On the top right is a filter button that lets you filter for one type or another, if you choose to do so. The screenshots below show the new interface.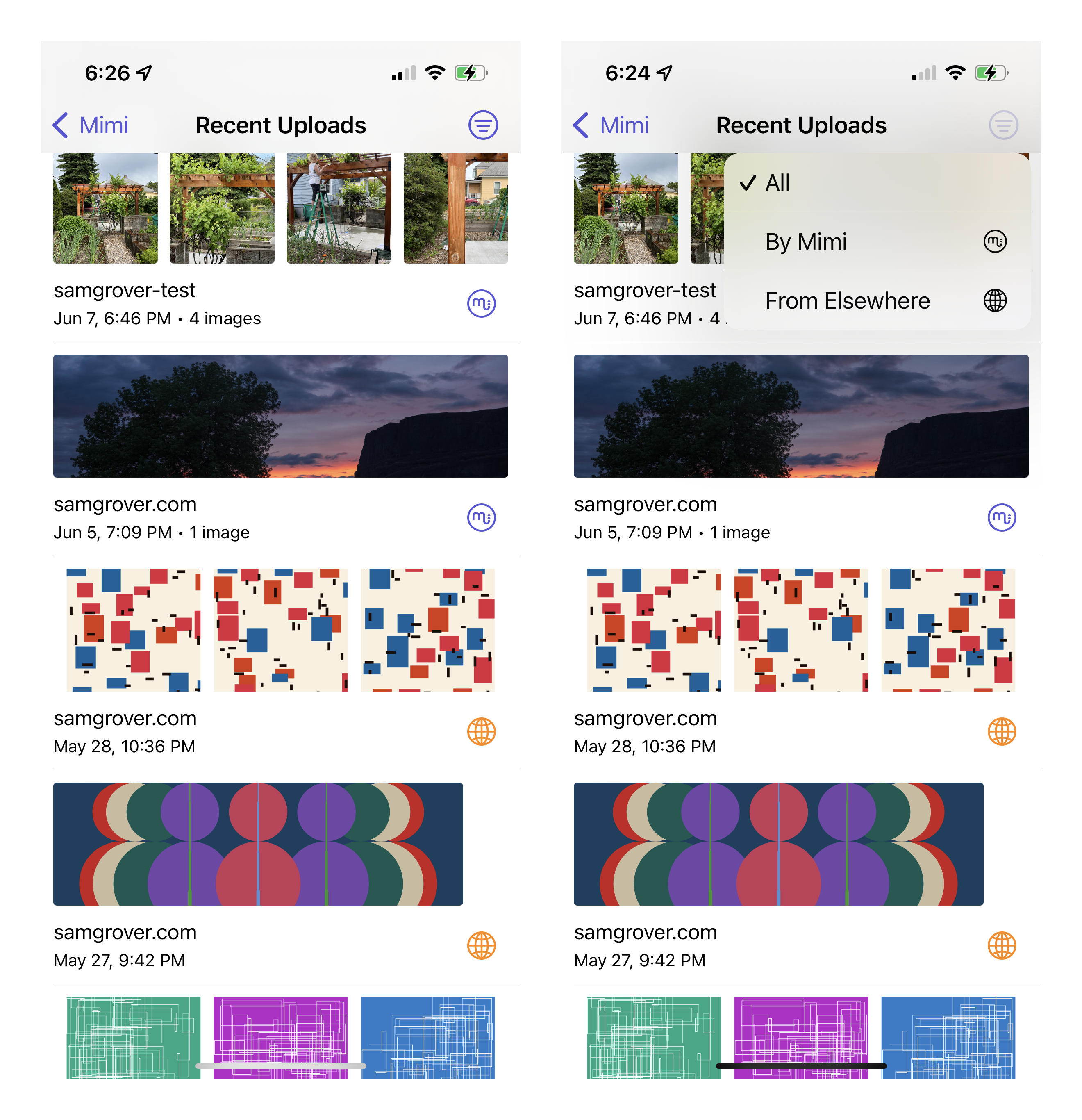 Exporting still works the same way with a right swipe. Sets of uploads made from Mimi can still be deleted with a left swipe. As always this only deletes the batch from Mimi and doesn't affect the uploaded images. Other uploads don't offer the deletion because they are representing the images on Micro.blog and not an uploaded set.
I hope you like this update as much as I liked making it.
---
Upload images using Mimi.