A new beta of Mimi Uploader will be coming your way shortly. This includes layout updates for the main screen for all screen sizes and orientations.
It also includes a new button to toggle viewing images in their entirety. Here's an example.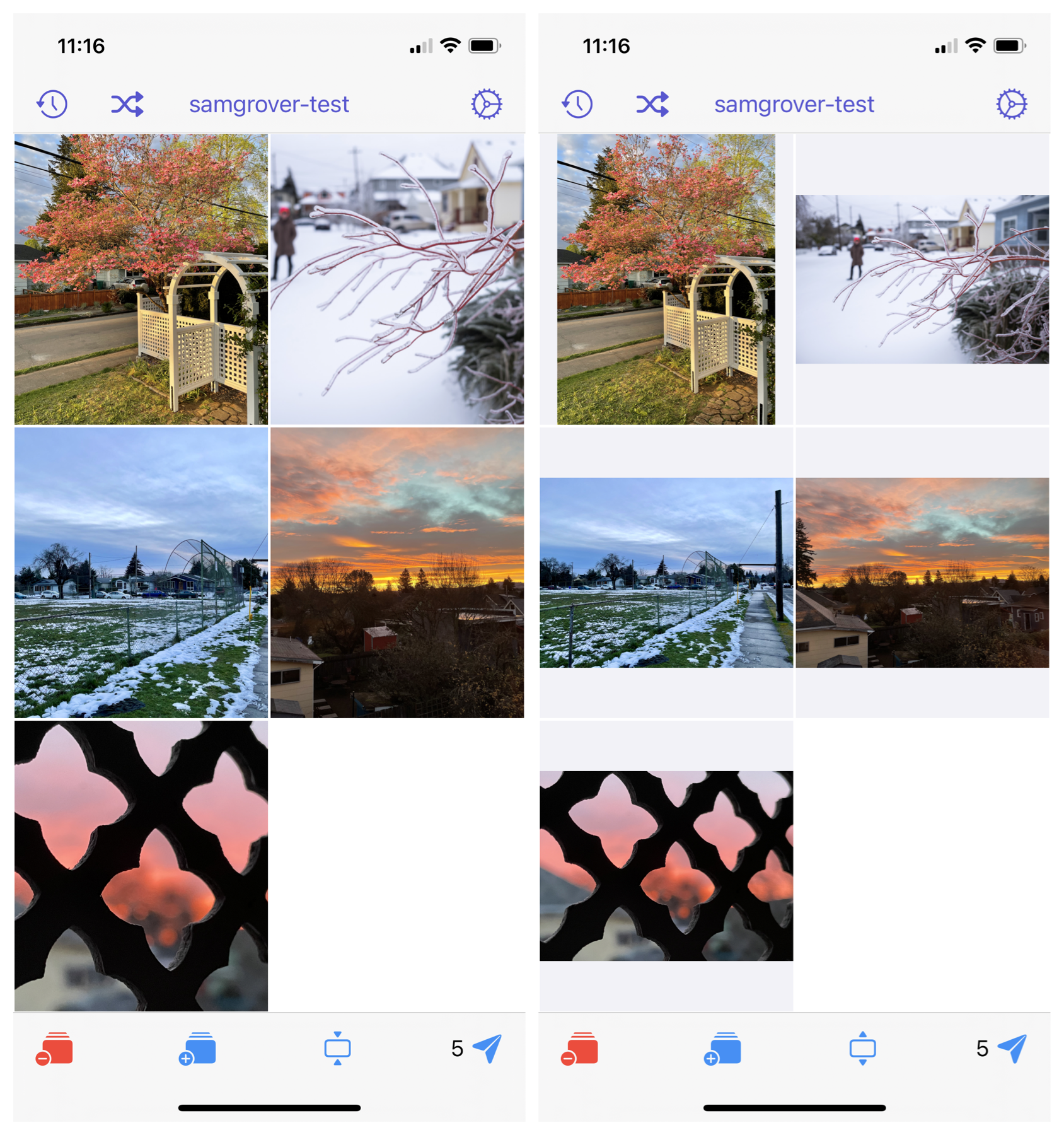 On the left is the way images will show by default, but tapping the new button in the bottom toolbar scales the images so they fit in their available space, as shown on the right.
Try it out and let me know what you think 😊
---
Images uploaded using Mimi.