iOS 14.5 is out and has two great new features.
Apple Watch for unlocking when wearing a mask
For those of us who use an Apple Watch, you can now unlock your Face ID equipped phone when wearing a mask. This works very well. You can find it in Settings -> Face ID & Passcode and scrolling down. "Mercury" in the screenshot is the name I've given my watch.
Turn off tracking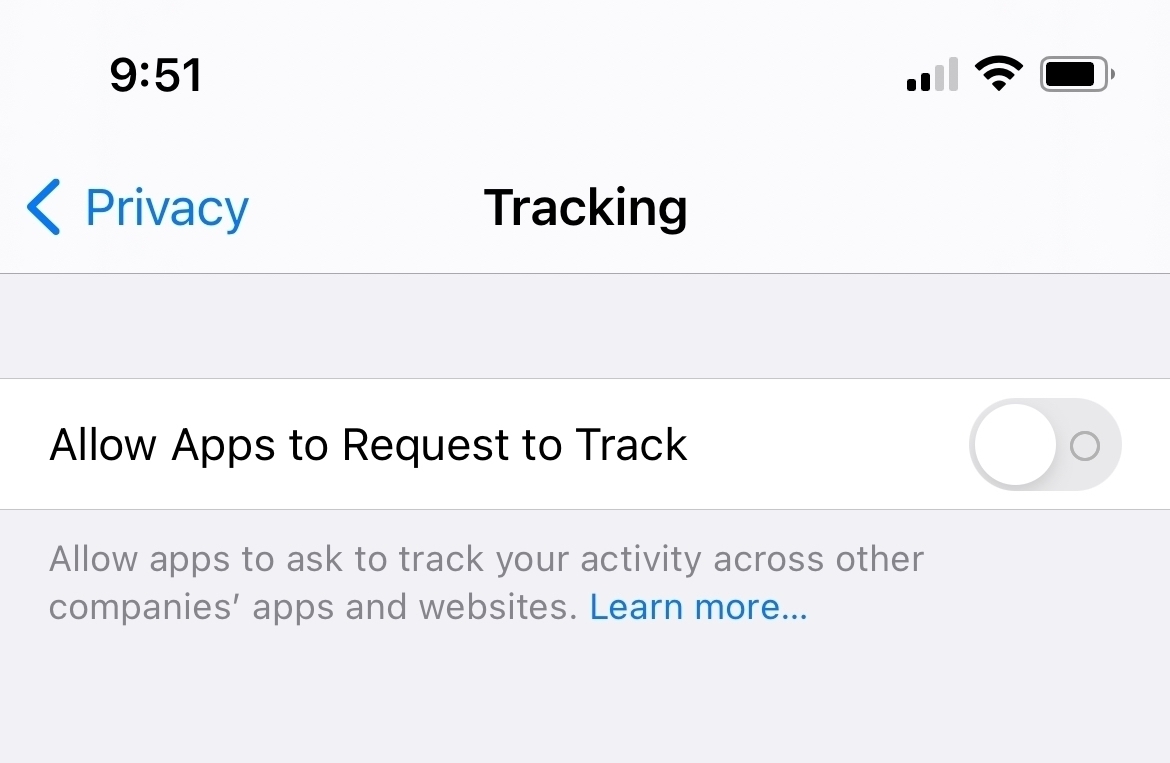 Now you can opt out of any systematic tracking by apps. If you leave that switch on, some apps will ask you for permission and you can allow or deny on a case by case basis. It was off and I've left it as is. You can find it in Settings -> Privacy -> Tracking.
Images uploaded using Mimi.