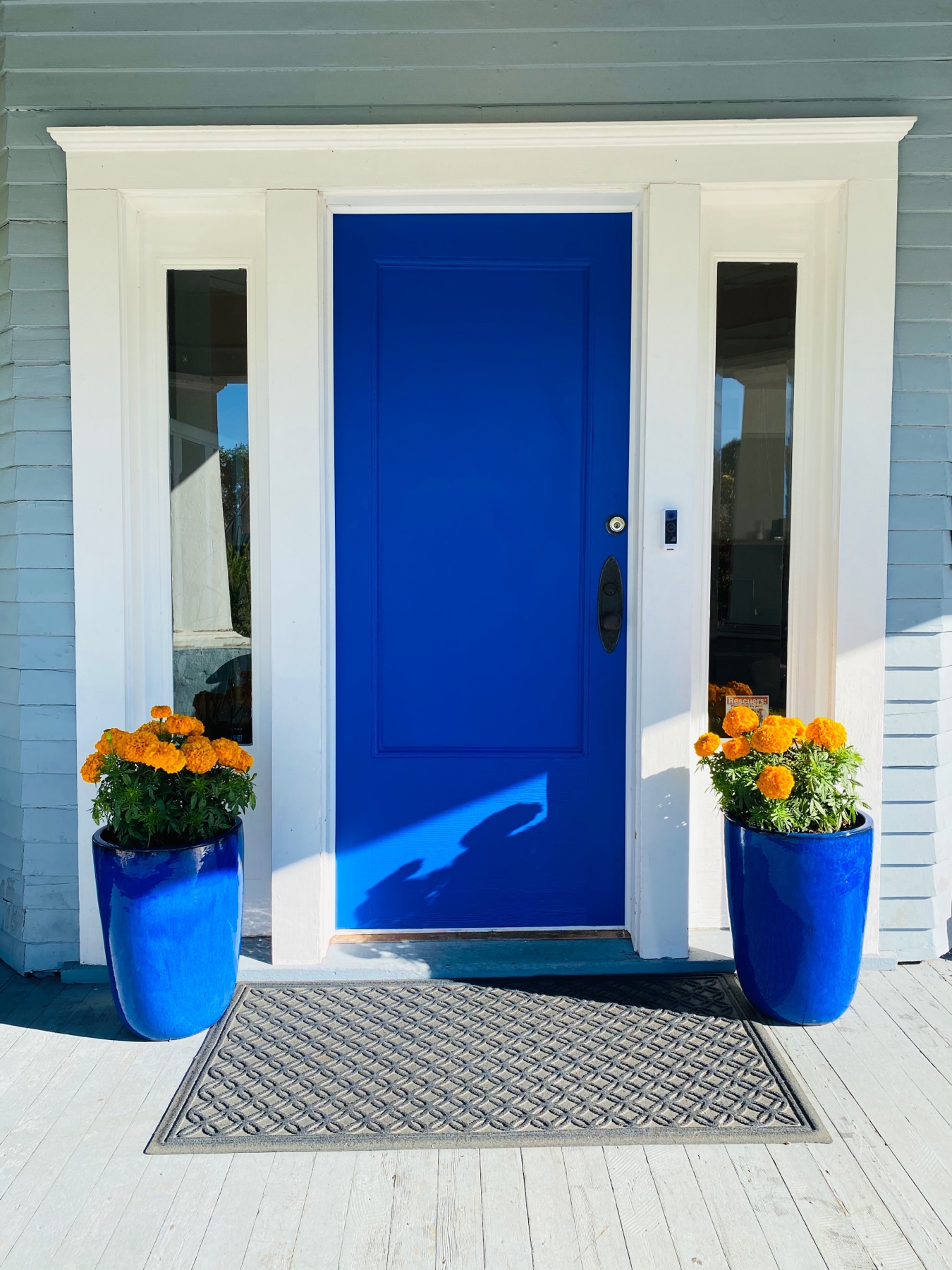 I've been intrigued by the idea of a video doorbell for some time now. Mostly out of technological curiosity, and sure, a little bit out of a need for convenience. We didn't even have a doorbell, so people visiting or leaving packages would simply knock on the door which was easy to miss.
At the same time, the prominent products made by large tech companies constantly stream video data from a doorbell to their servers for analysis and trade. That wasn't something I wanted. So I was on the lookout for a product that would keep the video data local to my home network. It would still send data over the internet to my device if I wanted to access it, or respond to a doorbell ring, but it wouldn't be sending significant amounts of data that is of no value to me but has value to the surveillance industry.
Thankfully, I have a bit of knowledge on tech stuff, so I can setup and manage a home network. I have wired ethernet cables in my house, and have slowly upgraded my network to use more advanced networking equipment made by Ubiquiti, rather than the stock WiFi enabled router provided by my ISP. It was with this in mind that I learned the Ubiquiti had recently launched a video doorbell in their UniFi line, which is what I use for my home networking equipment. Once I got a chance to place an order, I did, and sure enough the doorbell arrived a few days later. That was the easy part.
Now, as I mentioned, we didn't have a doorbell, so we didn't even have wiring for it. I did some research, and figured out how I wanted to wire it. It's a low voltage circuit that requires a step-down AC transformer. Normally that is attached to the wiring directly at a box in an inaccessible area, but I found a solution where I could access a wall outlet and so wouldn't need to drill into a wall or floor. A friend had a plug-in transformer that he wasn't using, so all I needed was some wire, which I ordered. I also ordered a mechanical chime that would ring when the doorbell was pressed. I drew this rough sketch of how I imagined it getting wired.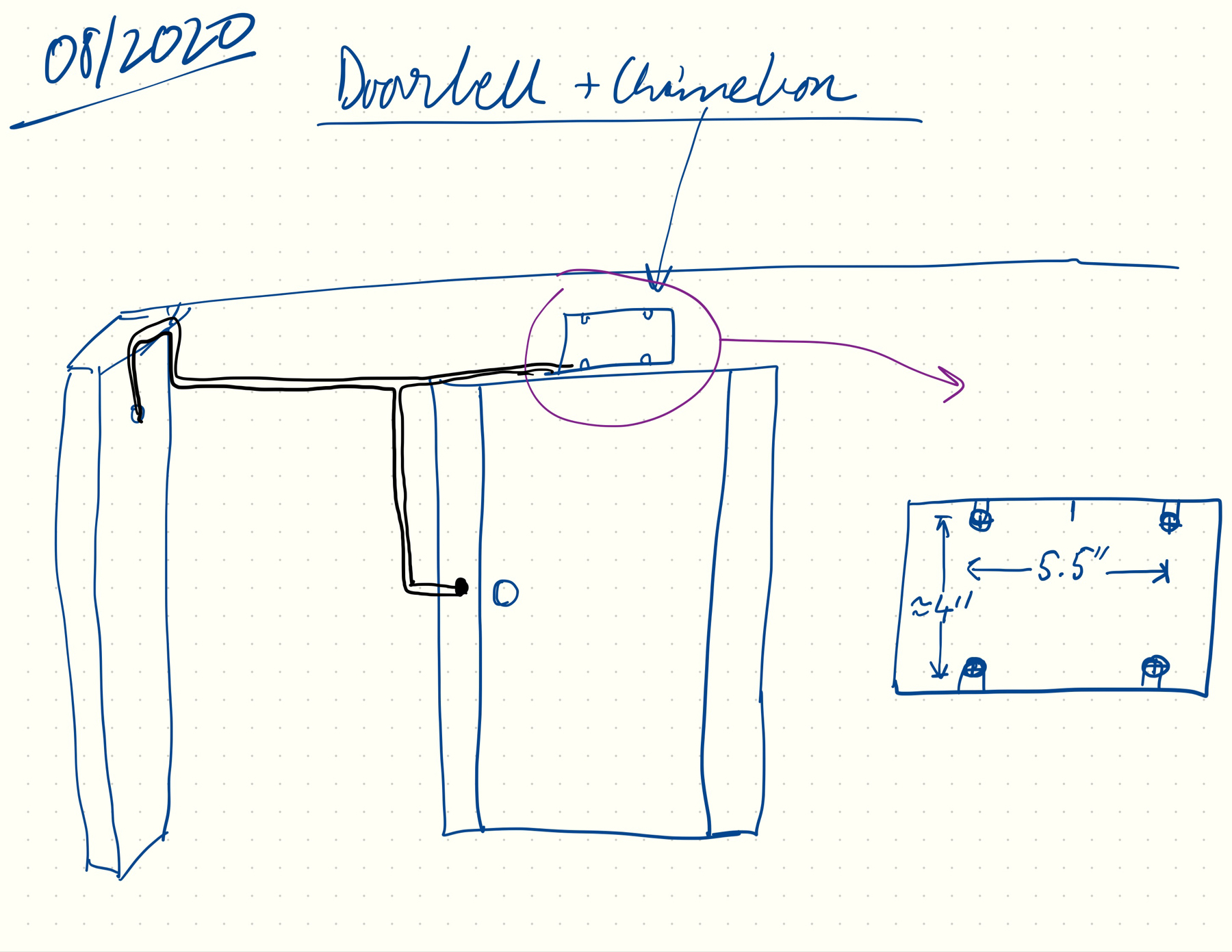 At this point I set up a circuit on my desk and wired everything up. First it was just the doorbell which was easy to start and setup. Then I wired in the chime and tested that everything worked fine, which it did 🎉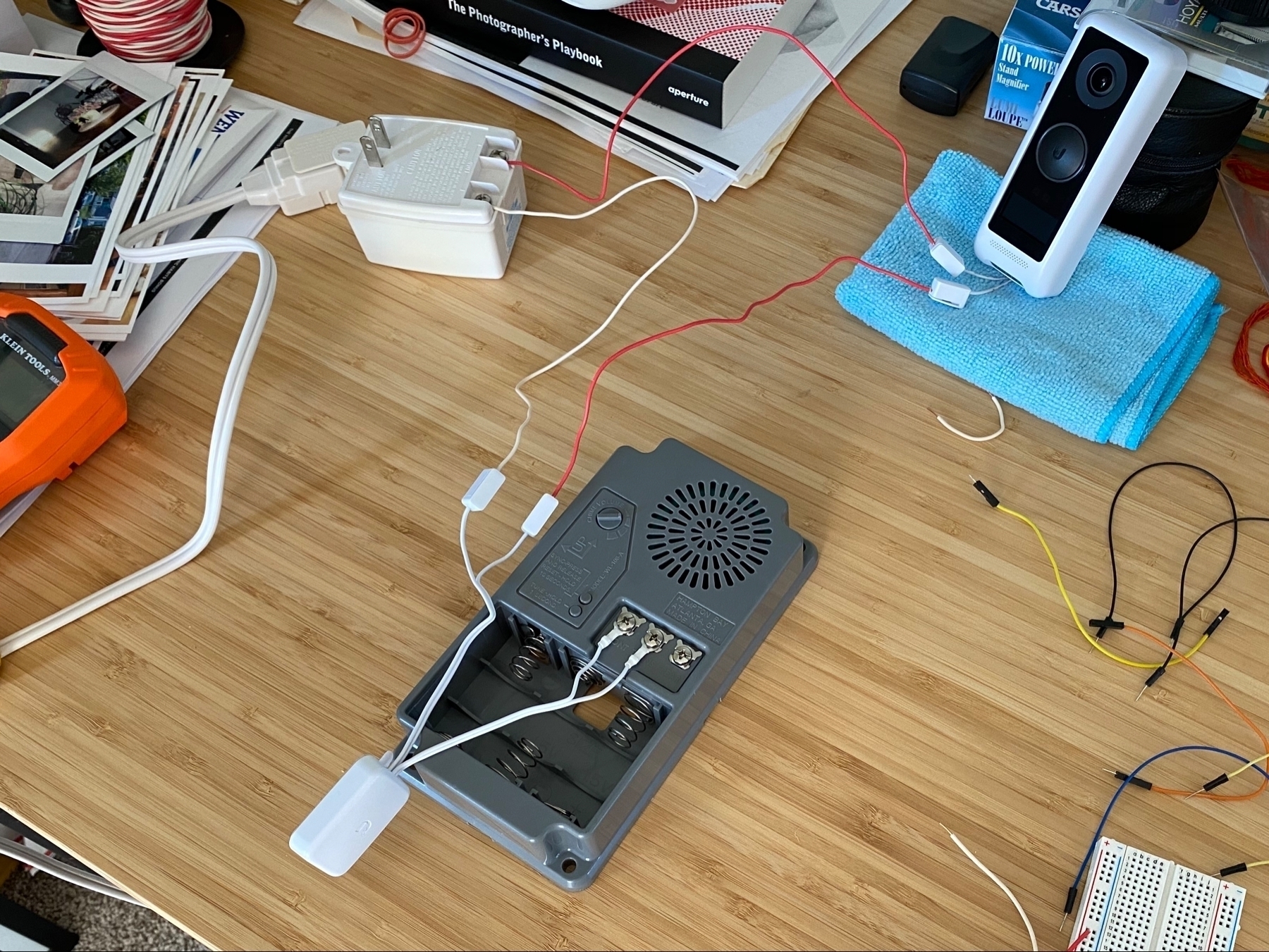 I was able to use an existing wire path for part of the way from the outlet to the door, so I got going by pulling wire through that. I drilled a hole next to the door, ran the wire through and installed the doorbell. Once again I tested that it was working fine. Next I installed the chime on the wall above the door on the inside and connected it to the circuit. And that was it for the wiring. Everything worked well. The doorbell had a good signal. This is what it looked like.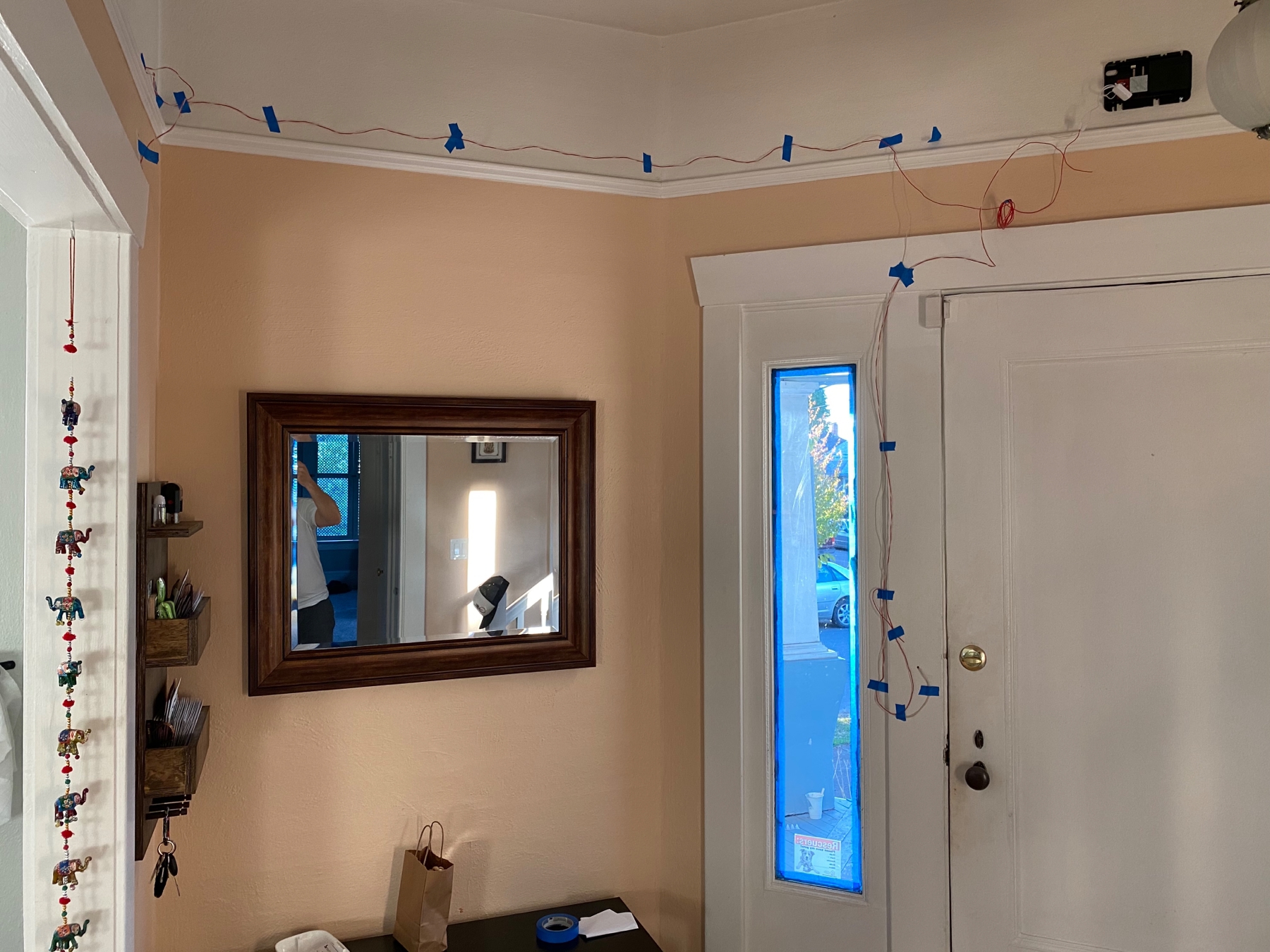 Now all I had to do was to clean up and conceal the wiring. I didn't have anything for this so I researched some more and ordered some cable concealing strips. Once those arrived I set about cutting pieces to length and enclosed much of the wire by the door with it. I also hid some of the wiring in the moulding along which I had run it. That was handy and probably cut my concealing cost in half.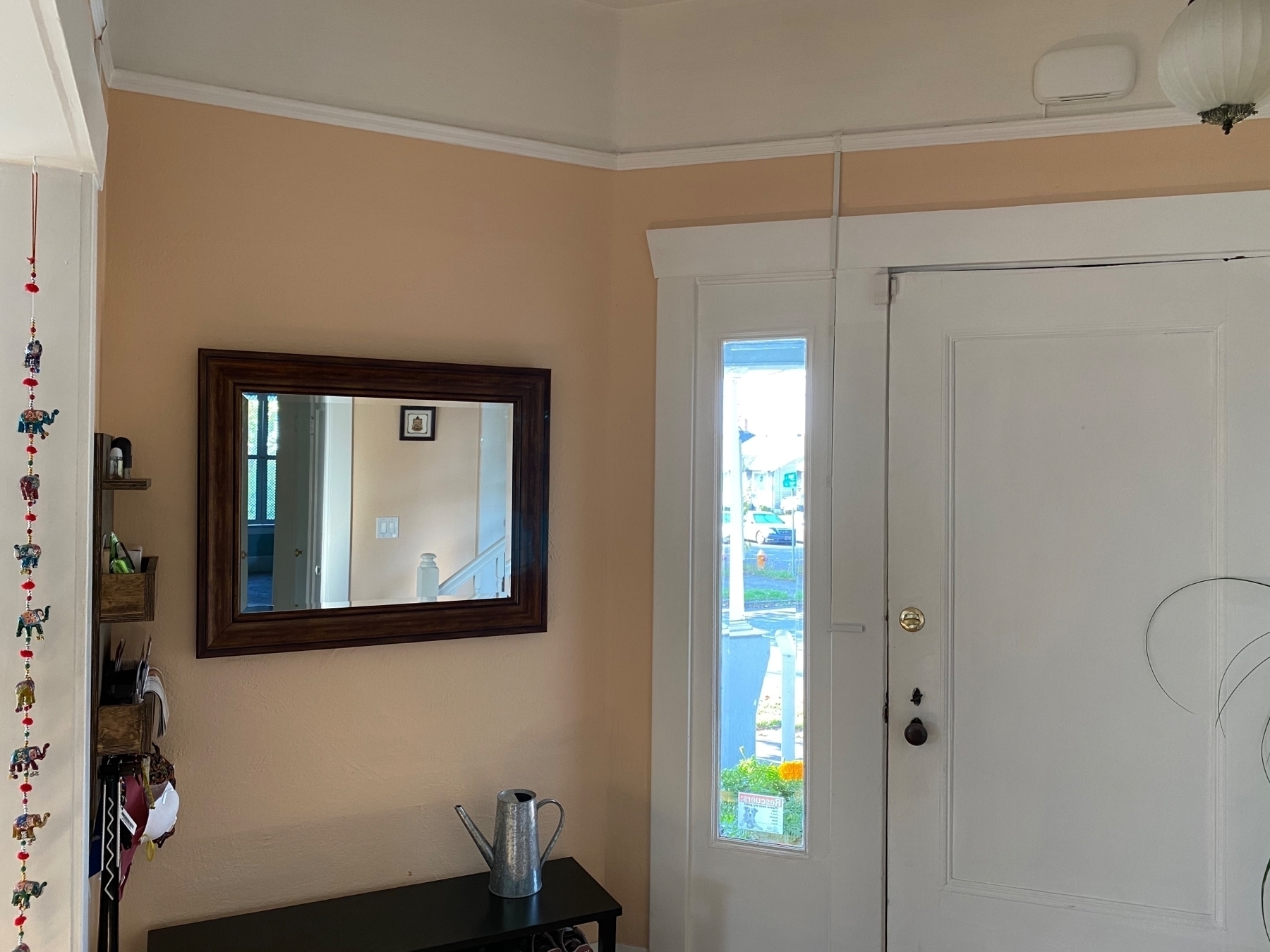 So far the experience has been nice. There's still issues with the integration of the app. The notification always fires when the doorbell rings, but live video and audio can be cut off some times. These are software issues and I hope they get resolved soon. A new app update came out while I was writing this post and that greatly improved the performance of showing video right after launching the app. It's good to know they are making improvements like I had hoped.
In these pandemic days it's mostly just package delivery people coming by and I've noticed that only about half of them ring the doorbell. There have been no times when I've needed to talk to someone. I'm still dialing in the right motion triggers and sensitivity so I can minimize the false positives. Once that is the case I may even enable notifications for all motion events, if needed. There have been one or two cases when the delivery person delivered something on the porch and didn't trigger the motion sensing. Hopefully those will get ironed out. I can still see those because I've set things up to record all video on a buffer that lasts several days. The interface for recorded video is great and makes it really easy to look at relevant events which get logged.
Overall I'm pretty happy with it. It was an interesting project where I tackled and solved problems that were new-to-me and that's always the best part.
Images uploaded using Mimi.