I've been using a OWC Thunderbay 4 (Thunderbolt 2) external enclosure with four 3 TB hard disk drives for the last two years. I bought it on eBay as a new but opened product. It's been great. I had two of the drives in a RAID 0 configuration (for higher bandwidth single volume) and they were serving as the primary storage of about 1 TB of photos.
Recently I decided to partially upgrade that setup by purchasing a Crucial 2 TB SSD. In order to install it I also had to purchase a OWC Spare Drive Tray since the ones in my Thunderbay didn't have the right setup for 2.5" drives. That took a few days to arrive. In the meantime I installed the SSD into an old USB LaCie enclosure and moved my files over to it.
I decided to measure the drive performance as I went through this process. And for that I used Blackmagic Disk Speed Test which is available for free on the Mac App Store.
Each disk in my original setup had about 190 MB/s read/write speed.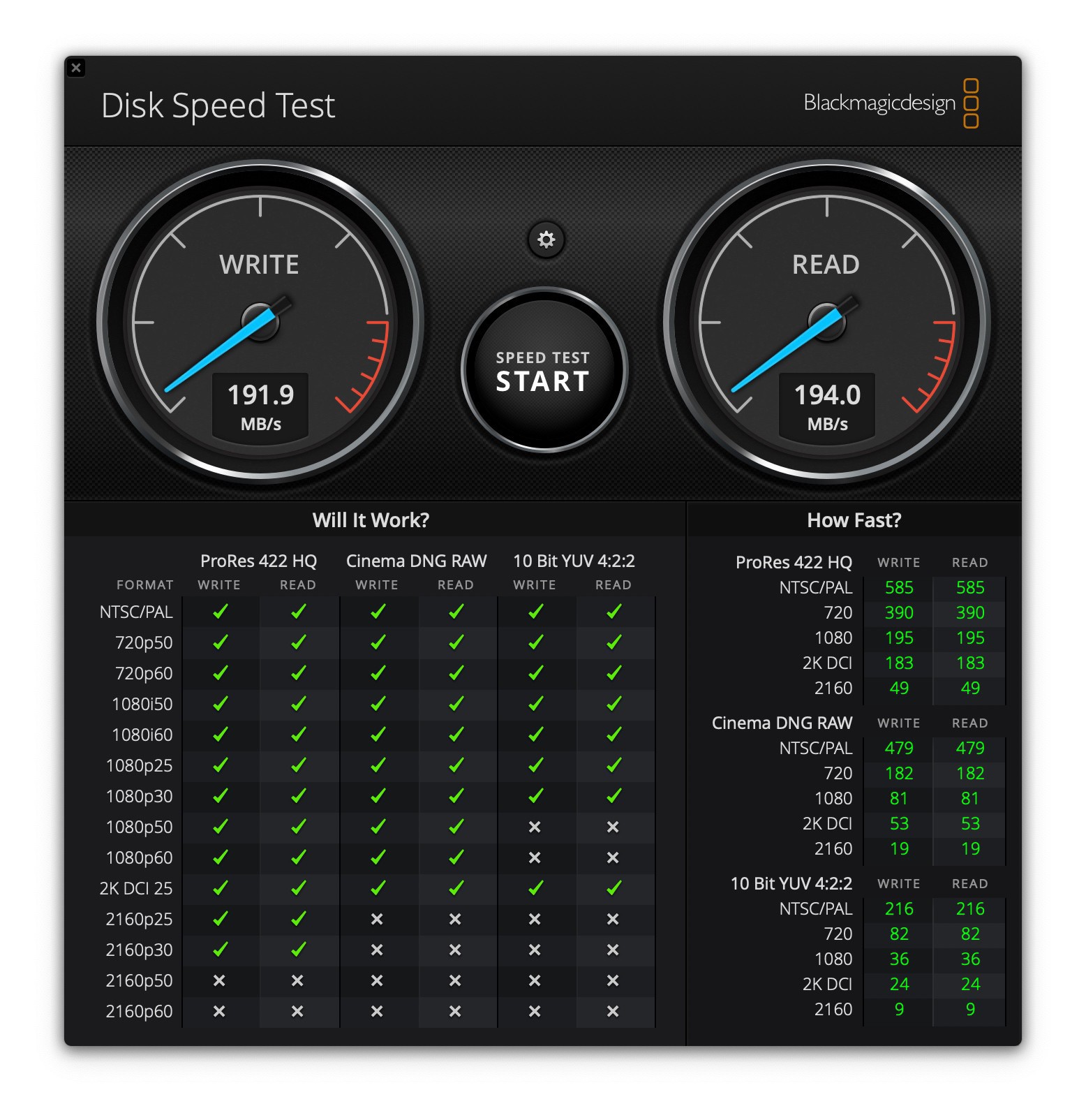 The RAID 0 gave me about 300-320 MB/s. I forgot to speed test it before I removed it, but that's what I recall from back when I first set it up.
In the intermediate setup with the LaCie enclosure I got about 250 MB/s write and 270 MB/s read speed.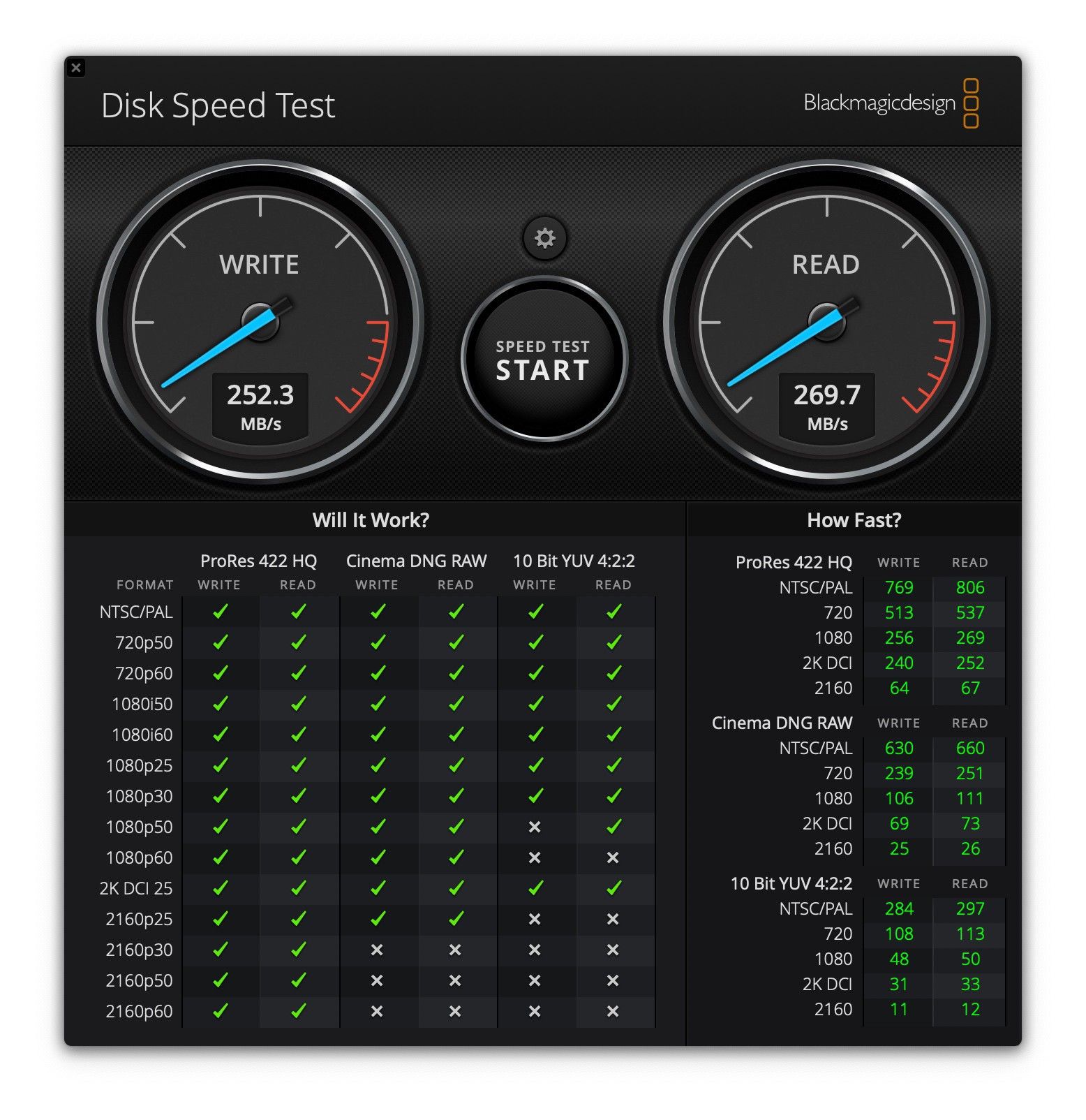 Once the drive tray arrived, I moved the SSD over to that and into the Thunderbay for the final setup where I'm now getting about 350 MB/s write and about 380 MB/s read speed.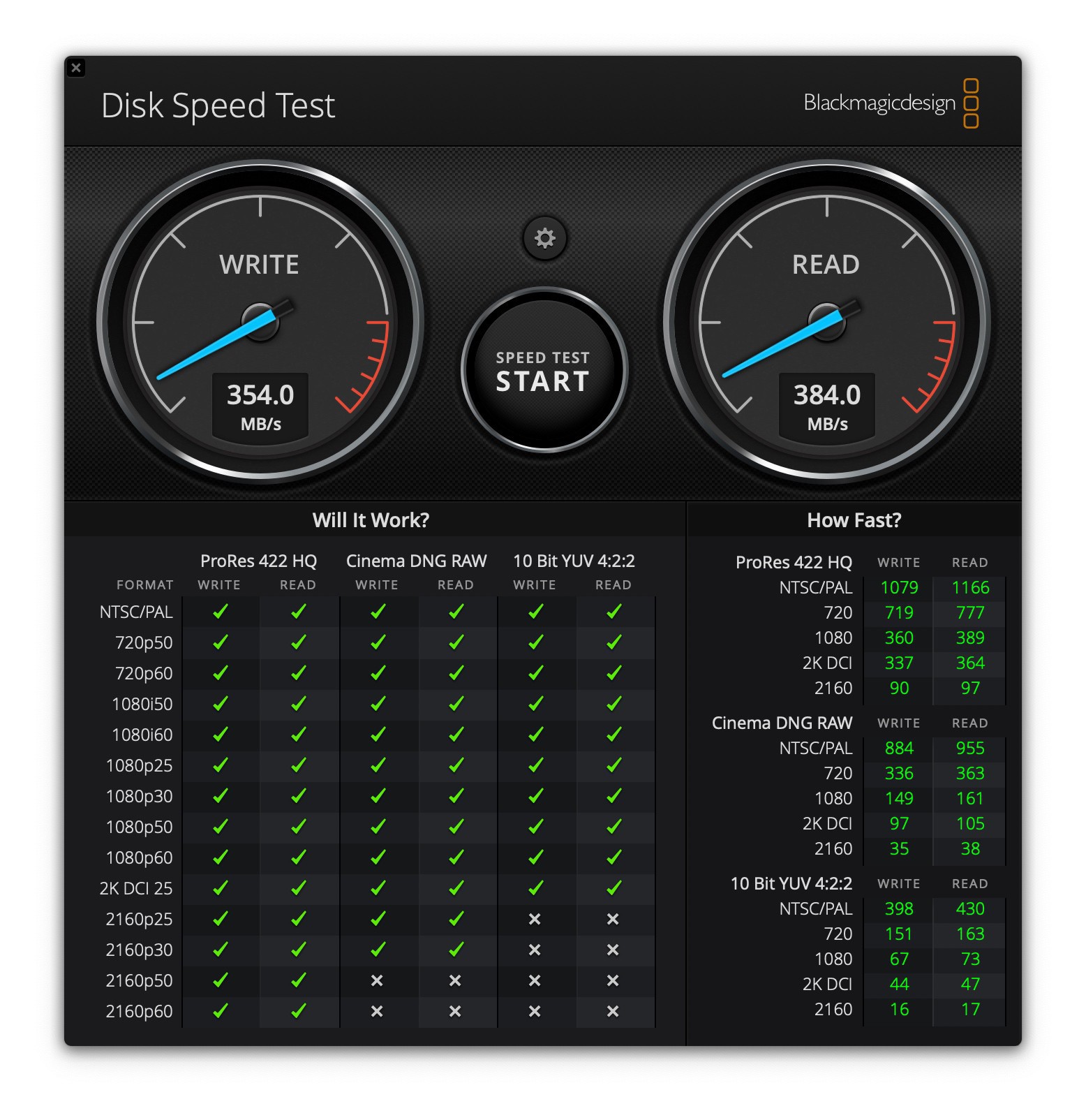 I may be able to extract some more performance from this SSD by making some other purchases and changes, but I don't feel compelled to do that at this time. This is better than what I had, and quite acceptable for my use. In fact I felt totally comfortable moving my iCloud Photo library over to it as well. This freed up about a third of my internal drive storage.
I could've done this sooner but the tradeoff of storage size vs. price didn't seem worth it. In the future I may keep an eye on the price of such drives and pick up at sale to upgrade more of my Thunderbay drives.
And in the foolhardy-comparison-department, here's the crazy fast speed on the internal SSD on my iMac (Retina 5K, 27", 2017 model).